West Wine's Wine Tasting Tours
West Wines, located in the beautiful Dry Creek Valley of Sonoma County, is nestled amongst rows and rows of grape vines. Wine tasting in Sonoma is quite the experience in and of itself, but we like to add the option for a little something extra: to get out and experience the nature of the vineyards.
Throughout the year, here at West Wines we have a variety of wine tasting tours. Find out more information below...
Sonoma Vineyard Tours: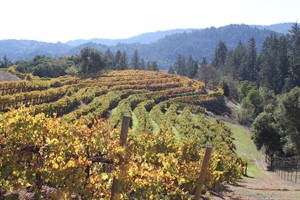 Get close up and personal with a vine - take a tour throughout the vineyard here at West Wines. You will get your first taste as we start the walk, wine glass in hand.
Your wine guide will bring bottles to taste while we talk about what is happening in the vineyard during the year.  
Each season has its own beauty and we tailor our walk and talk to what we see and your questions.
Reservations are required and we tour most Saturdays at 11.00 am but other times can be reserved. Cost is $30 including wine tasting. Comfortable closed-toed walking shoes are required.
Harvest Tours:
The Harvest months are quite exciting and busy at West Wines and at vineyards throughout Sonoma County. Our winemaker and owners  Katarina and Bengt will take you on a tour sampling grapes for sugar, pH and of course taste.
Some walks will be in the lower vineyard next to the tasting room while others take place at our West Crest Cabernet Sauvignon vineyard with beautiful views of the entire Dry Creek Valley.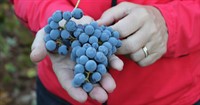 After the walk we return to the tasting room for a wine tasting with the winemaker and a final check on our grape samples. Comfortable closed-toed shoes with good soles are required as the terrain for this tour is uneven.
Easter Quiz Walk:
Easter is a special time of year here at West Wines since we are in the middle of bud break and the vineyard is getting green again. Our Easter Quiz Walk is fun for the whole family with questions both for young and old. Easter treats in the tasting room and some tasty snacks to pair with wine for adults and apple juice with jelly bean pairings for the younger visitors.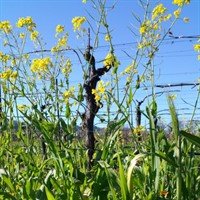 For other fun Sonoma wine events, Visit our West Wines Events Page.