Reservation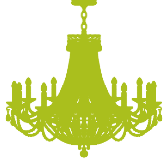 Please, join us for a tasting in the beautiful Dry Creek Valley Thursday-Monday. Reserve your time here. You can also ask for one of the tables in our pavillon.
Our West Sampler Flight includes 5 wines. Fee of $15 pp is refunded with bottle purchase. Our Vertical Cabernet Reserve Flight is available for $20 refunded with Cabernet purchase.
For groups of 6 or more a credit card is required to confirm your reservation—please contact the tasting room at 707-433-2066.
MONDAY, THURSDAY, FRIDAY & SUNDAY - 11:00 AM to 4:00 PM (Last appointment available 3:00 PM)
SATURDAY - 11:00 AM to 5:00 PM (Last appointment available 4:00 PM)
NO RESERVATIONS ON EVENT WEEKENDS