Recipes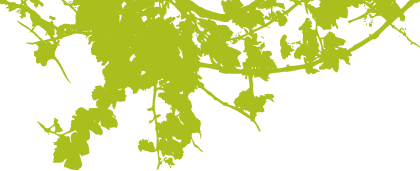 Recipe Categories:
Lamb Racks and Roasted Root Vegetables with Chevre-Yoghurt Sauce
One of my favorite recipes for both summer and winter. The lamb racks can be made on the grill or in the oven. I often make a double batch of the chevre-yoghurt sauce since everyone likes it and if there is any extra we use it for dipping sauce the next day.
This is definitely a dish to try with our West Tango Cuvee inspired by the great food from Argentina.
LAMB RACKS
Ingredients:
½ cup olive oil or other vegetable oil
¼ cup balsamic vinegar
¼ cup honey
2 teaspoons smoked Spanish paprika
1 teaspoon ground thyme
1 pressed garlic clove
1 teaspoon salt
1 teaspoon freshly ground black pepper
2 racks of lamb (2 1/2 – 3 pounds in total)
Twigs of fresh rosemary 
Directions:
Whisk balsamic vinegar, oil, garlic, thyme, Spanish paprika and honey in a bowl. Place lamb in a baking dish and brush the marinade generously over the lamb racks add rosemary. Put the dish in the refrigerator for an hour or for even more flavor, overnight.
Heat your grill, charcoal or gas. Place racks on grill with fat down. The gas grill should be at medium and charcoal hot but not flaming hot. Grill for a couple of minutes and then turn and continue for another 20 minutes. The meat thermometer should read 125-130F for medium rare. If you rather do it in the oven you can roast in 425F for 25-30 minutes. Once you remove the racks let them rest for about 10 minutes before you cut them into individual lamb chops. Garnish with rosemary of you have some extra.
ROASTED VEGETABLES
Ingredients:
pounds assorted root vegetables: carrots, parsnips, celeriac, potatoes, turnips, etc.
¼ cup olive oil
Salt and black pepper
Chopped rosemary, thyme or parsley, plus more for garnish
Directions:
Heat oven to 425 degrees. Line a baking pan with baking paper. Cut potatoes and beets in wedges (if you use other root vegetables 1- to 2-inch pieces) and put them in the pan. Drizzle and brush olive oil over them and sprinkle with sea salt. Put in the oven, bake for 20 minutes and bring out to stir and drizzle more olive oil and return to the oven for another 20-30 minutes. For a faster cooking time I often preboil potatoes and beets for 15 minutes in a pot before cutting them and roasting in the oven. You then only need about 20 minutes in the oven. You can also roast them on the grill in a grill basket and in that case I usually preboil them to match the time of the lamb racks.
CREAMY YOGURT & FETA SAUCE
Ingredients:
½ cup Greek yoghurt or crème fraiche
4 oz. crumbled goat cheese (chevre)
(2 cloves minced or pressed garlic, optional)
Fresh herbs, minced (e.g. thyme, tarragon, parsley)
½ tsp ground pepper
1 pinch sea salt
Directions:
Mash the goat cheese in a bowl, add yoghurt, stir and mix in herbs and spices.