Welcome to West Wines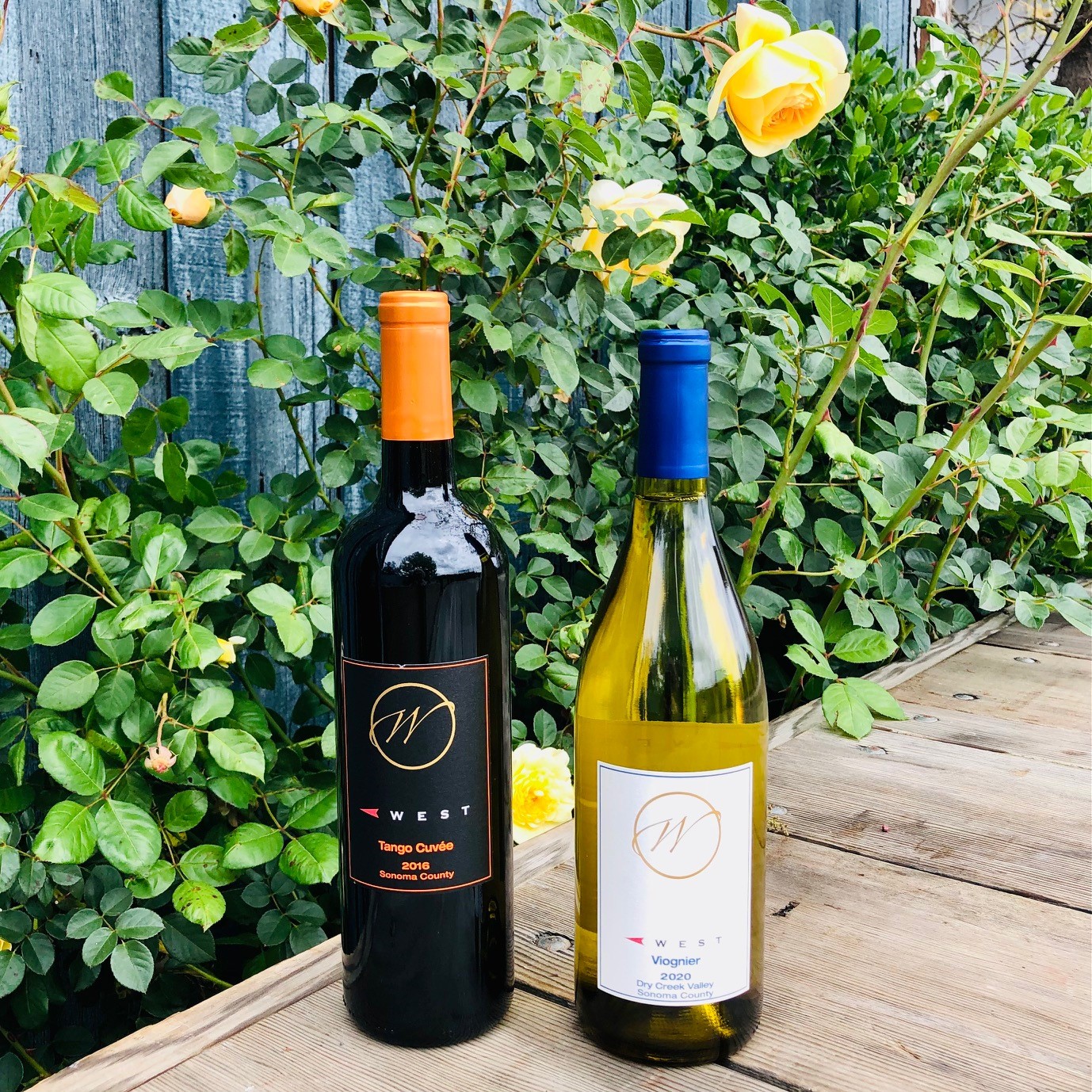 New Releases
Two exciting Spring releases: Our West 2016 Tango Cuvee is an intense and elegant wine, just like the dance, both restrained and passionate. It is rich in flavors of black cherry, leather, sweet tobacco, dark chocolate and earthy with well-rounded tannins. A second is our 2020 Viognier which is crisp, aromatic with notes of pineapple, citrus and white peach. Purchase bottles through our online store or in the tasting room.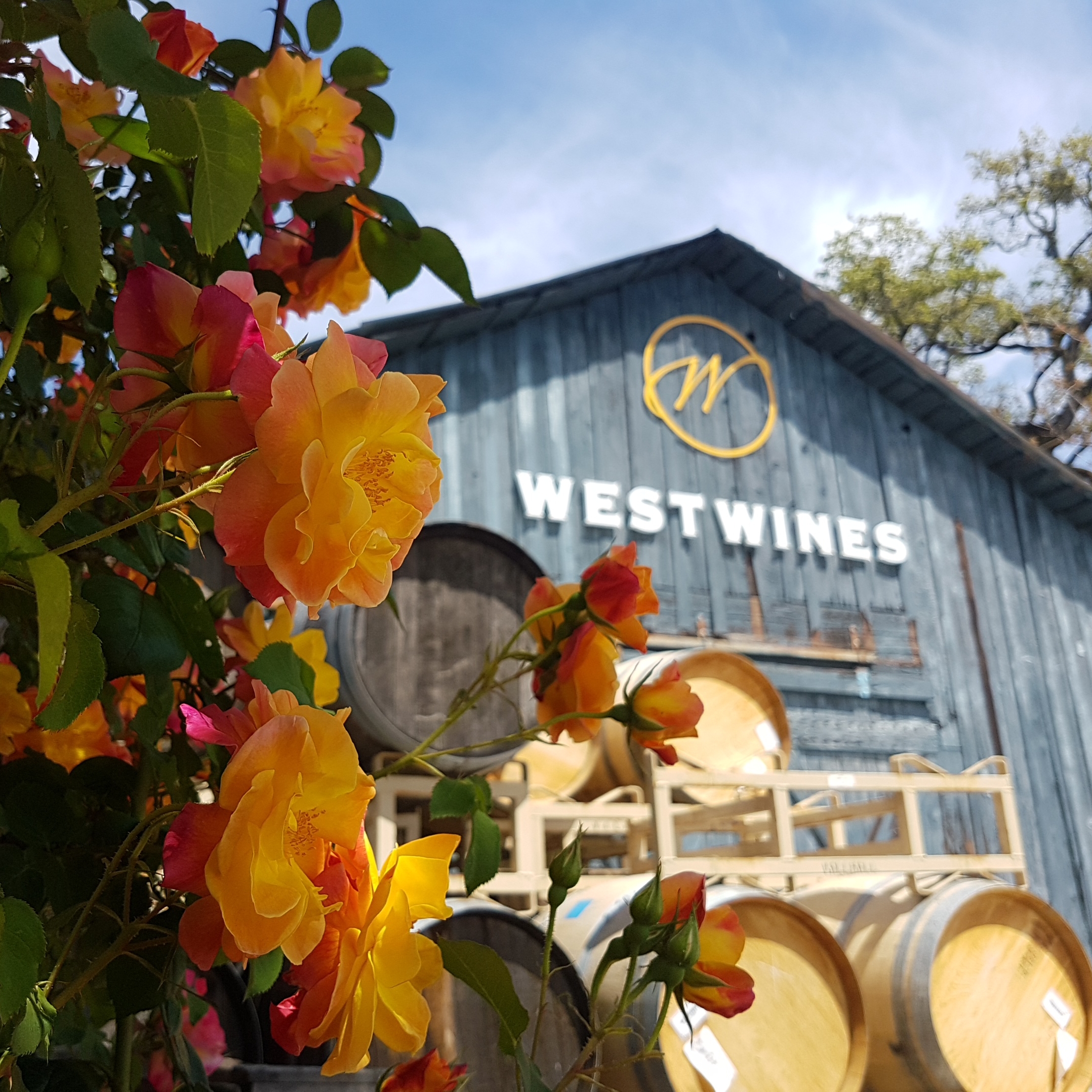 Visit our Tasting Room
Welcome to our Dry Creek Valley Tasting Room. We offer a pup friendly outdoor vine-side patio, a covered pavilion and indoor tasting room

. Rest assured our staff is 100% vaccinated to keep you safe. 
Reservations
 recommended with walk-ins based on availability. Hours: Thursday - Monday 11 am until 4 pm and Saturdays until 5 pm.
More visitor information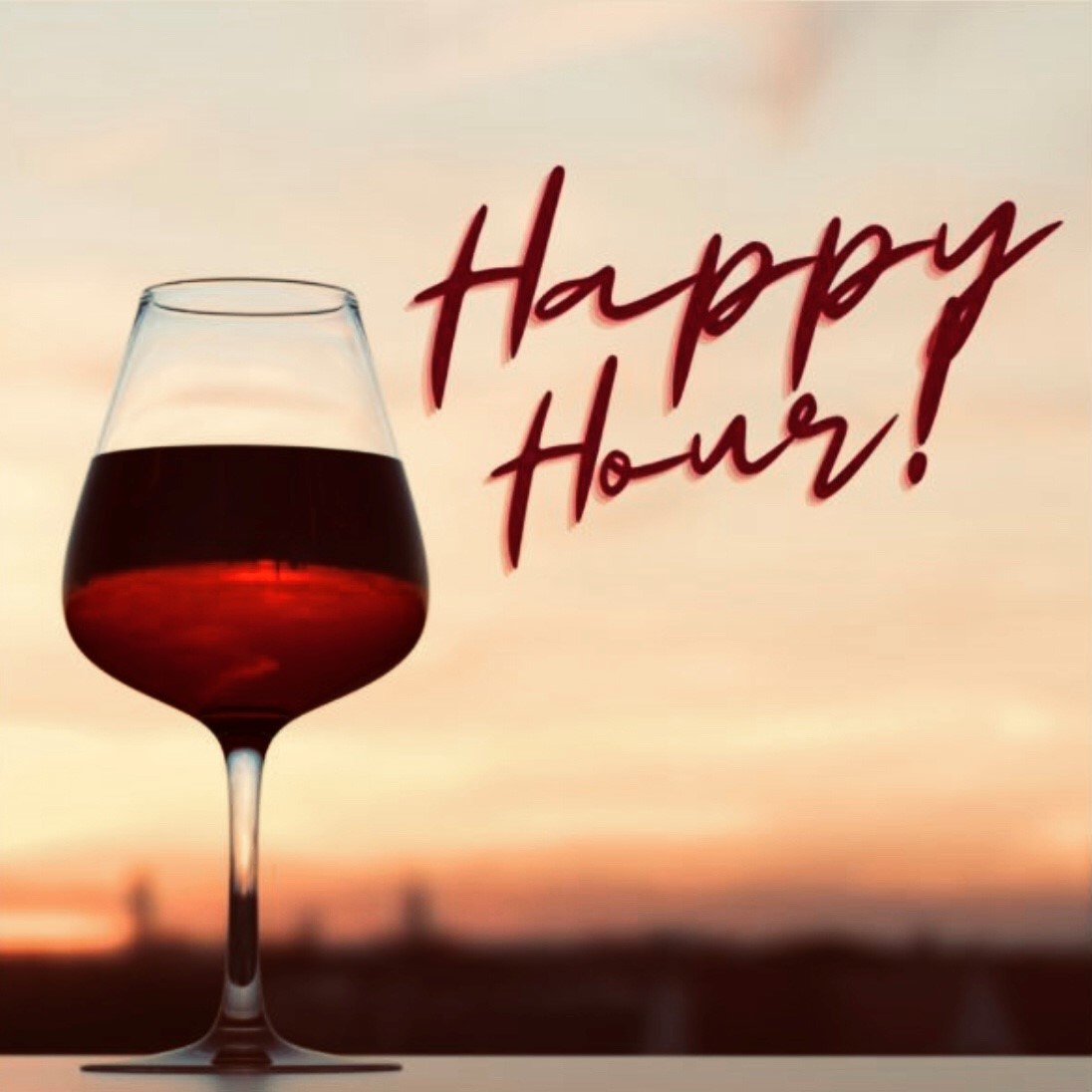 Weekly Happy Hour
Starting May 19th we will kick off the summer on our patio for a Thursday afternoon Happy Hour. From 4-6 pm, choose from a selection of wines by the glass and bottle that will change weekly to help you unwind from the week. We look forward to hosting our Healdsburg area neighbors and industry friends.  No reservations needed. Other upcomings events can be viewed here.
Our tasting room, tucked away under a huge oak and overlooking our vineyards is the place to enjoy a well aged Cabernet Sauvignon and other fine wines. West Wines is a family winery in Dry Creek Valley, Sonoma County run by Katarina Bonde and Bengt Akerlind since 1998. Our winemaking style weighs heavily on traditional French methods enhancing elegance and complexity combined with the fruity and rich flavors from our estate grown grapes. We have two sustainably farmed vineyards, one creek-side on the valley floor and the other 400 feet up on a ridge with beautiful south and west exposure.  Read more here.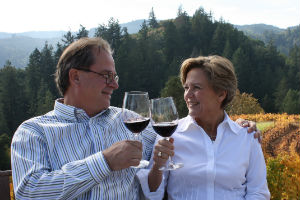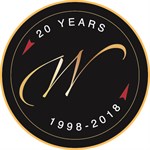 Join Compass Club
Join our wine family, Compass Club. Participate in members-only events and get wines shipped to you twice a year. No tasting fees for your group of up to 4 people and priority booking when staying at Big Oak Vineyard House, our guest house next to the vineyards. More about Compass Club.

My View from the Vineyard
Katarina writes about life in the vineyard, in the tasting room, in the barrel room and more. Read more here.